super junior is a fifteen-member korean boy group formed by SM entertainment in 2005.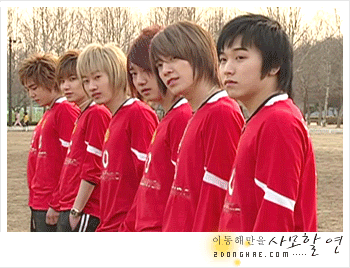 originally intended to be a rotational group named super junior 05, they debuted with on 2005.11.02 with twins (knock out). however, the idea of a rotational group was scrapped, the 05 was dropped from their name, and youngest member kyuhyun was added to the group.

in addition, with the formation of the sub-unit "super junior-M" came the arrival of two new members: zhoumi and henry. this was met by backlash from a very vocal minority of fans, protesting that super junior is "only 13". (as for me, i agree with heechul when he said: if you can't accept all the 15 members, then what kind of ELF are you?)




super junior has five sub-units:
super junior-K.R.Y, made up of kyuhyun, ryeowook and yesung
super junior-T, which focuses on trot songs such as "rokkugo"
super junior-M, which sings in mandarin and promotes in china
super junior-H, which focuses on happy and light-hearted songs
& super junior-D&E, made up of members donghae and eunhyuk.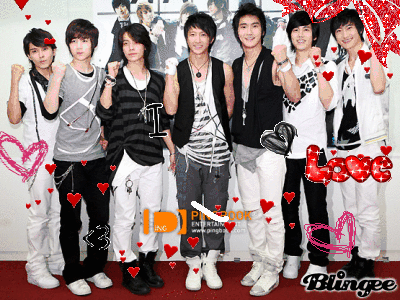 super junior's members are:
leeteuk | park jungsu

heechul | kim heechul

hankyung | han geng
yesung | kim jongwoon
kangin | kim youngwoon
shindong | shin donghee
sungmin | lee sungmin
eunhyuk | lee hyukjae
zhoumi | zhou mi
donghae | lee donghae
siwon | choi siwon
ryeowook | kim ryeowook
kibum | kim kibum
kyuhyun | cho kyuhyun
henry | henry lau




super junior is also one of my special interests , which is why i know a lot abt them :D
wanna go back to my homepage ?