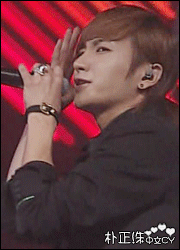 leeteuk (이특) was born as park jungsu (박정수)
on 1983.07.01 in seoul, south korea.

he is 178cm (5'10") tall, his blood type is A, and he has one older sister. he attended paekche institute of the arts and inha university.

in super junior, leeteuk is the leader, and is also a vocalist and rapper. he is a member of sub-units super junior-H and super junior-T. he is one of the original members who debuted as "super junior 05" on 2005.11.02.

UNDER CONSTRUCTION !!!




wanna go back to my homepage ?